Check Vaccination Records Amid Mumps Outbreak
State health officials are reminding Indiana residents to check their vaccination records and to be aware of the symptoms of mumps amid outbreaks on four Indiana college campuses and increased cases throughout central Indiana. Mumps outbreaks have been confirmed at Indiana University in Bloomington, Purdue University in West Lafayette and Butler University and IUPUI in Indianapolis. As of today, the number of confirmed cases includes 24 at Butler, 18 at IU, 4 at IUPUI and 4 at Purdue. In addition, 15 community cases unrelated to the outbreaks have been confirmed in central Indiana.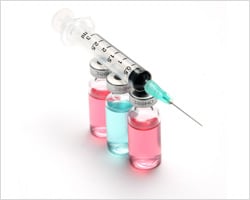 Leave a Reply
You must be logged in to post a comment.