April Is Child Abuse Awareness and Prevention Month
Governor Mike Pence offered remarks on Monday at the Indiana Department of Child Services' Pinwheels for Prevention event at the Statehouse, which coincides with Child Abuse Awareness and Prevention Month. Hoosiers are being asked to keep an eye out for the signs of child abuse. The governor said the community is key to preventing child abuse. Pence said when lawmakers, state agencies and members of the community work together legislation like Kirk's Law is created. The law is named after Kirk Coleman, a 19-month-old child who died while under the supervision of his daycare in 2014. Pence signed Kirk's Law this March, which now requires the state to create a registry of individuals convicted of child abuse, including battery, child neglect, child selling or sexual crime against a child. The registry is required by law to be up and running no later than July 1, 2017. If you suspect abuse or neglect, you're encouraged to call the Indiana Child Abuse and Neglect Hotline at 1-800-800-5556.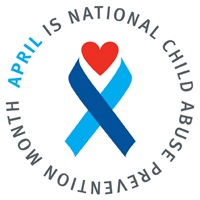 Leave a Reply
You must be logged in to post a comment.